How to carry a shoulder bag and which one to choose.

Not so long ago, the beautiful half of the population carried small clutches and bags only in the form of hand luggage and did not know how to carry a shoulder bag correctly. Girls and women began to carry handbags on their shoulders relatively recently, having appreciated the primary advantage of this method: complete freedom of hands.
The girl's shoulder bag is a classic accessory that is not going out of fashion. Original and stylish models are steadily gaining popularity among modern fashionable women and ladies who prefer practical looks.
Overview of the popular shoulder bag models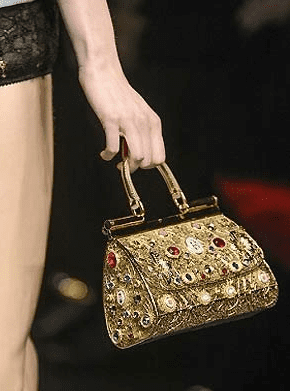 Minodier is an evening accessory that attracts attention with its miniature size and original design. Small handbags may have a rectangular, oval, or square shape. There are many chic products with rhinestones and semiprecious stones in possession of representatives of the world stage, show business, and cinematography.
---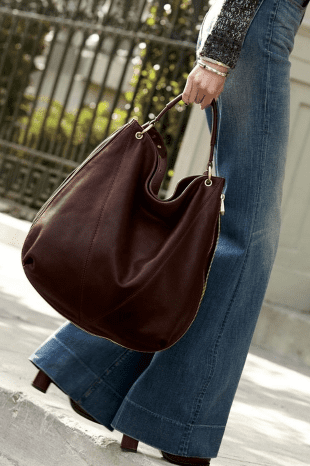 Hobo is a spacious variant that has remained in the fashion trend since the "hippie" times. The major feature of the models is their enormous size. It is an unchangeable accessory for businesswomen and girls who appreciate an impeccable combination of style and convenience. This accessory is perfectly combined with business suits, jackets, long skirts, and dresses.
---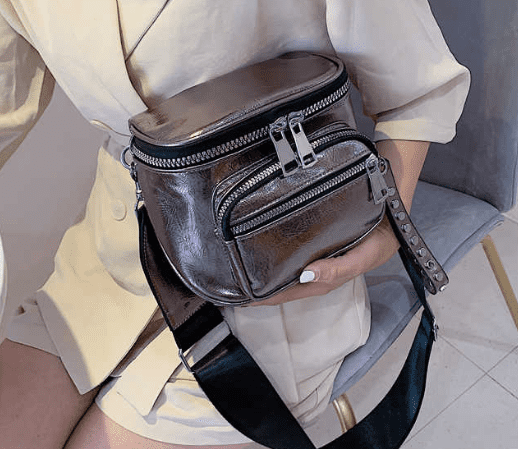 Saddlebag with a long strap that we can comfortably carry on our shoulder. The models attract attention with their medium size and unique shape, with rounded edges at the bottom. It is an impressive addition to the student and casual style.
---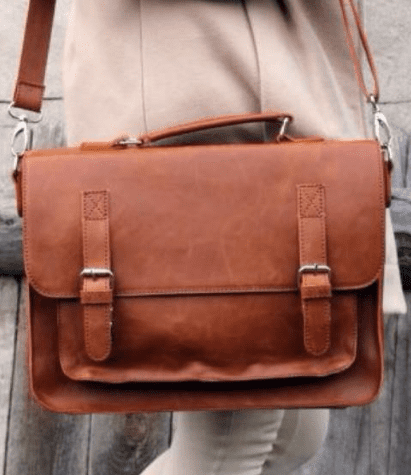 Mail deliverer's Bag. Their primary advantage is versatility. Bags with a long strap of rectangular shape perfectly suitable for both girls and men. The modern variety of choices allows you to become the owner of miniature accessories on a thin chain, massive bags, or shapeless knitwear options. The fashion trends are favorable to the brightest and original combinations.
---
Basic rules for wearing handbags
We recommend choosing a bag with a belt or chain according to your body height. The item is usually placed at waist level or some inches lower (important tip: the purse in the middle of your hip will hit your legs). If you intend to carry the accessory aslant, the bag strap should be much longer so that the purse is not under your armpit.
We recommend the girl with broad shoulders to choose the variants of bags of rectangular forms (saddlebags, messengers);
Hobo style volumetric design will be the optimal choice for the lady with wide hips.
We strongly recommend young girls with lush forms refuse miniature variants or rounded handbags. The ideal choice is the ones with strict straight shapes that can add elegance to the image and emphasize natural grace;
One of the basic general rules is: do not overload a bag, even if its volume allows it. A bag that is too heavy, shapeless, and large makes your shoulders get tired and affects your posture.
The compact ladies' accessory can always be complemented with more large pieces. The original version will be a combination of two slight elements, designed in the same style and hanging on one shoulder.
How to carry a man's bag over one shoulder properly.
The rules for choosing men's accessories differ slightly from the recommendations for women. First, representatives of the male sex hardly use small models, preferring spacious and functional bags.
Men's shoulder bag should combine the following aspects:
Practicality. Men choose shoulder bags that provide complete freedom of hands and convenience in wearing oversized things;
Solidity. Men's accessories must emphasize the status, individual style of the owner. They may be accessories made of leather and less often of thick fabrics in dark tones;
Long lifespan. If a lady can change handbags several times a day according to her mood, casual, and evening outfit, then men prefer a practical item that will serve for years.
The main criterion of choice is that the bag should not bring only aesthetic pleasure to the owner but also provide maximum comfort during carrying.
Want this article to read in pdf later?
your Email Address