Style for pregnant ladies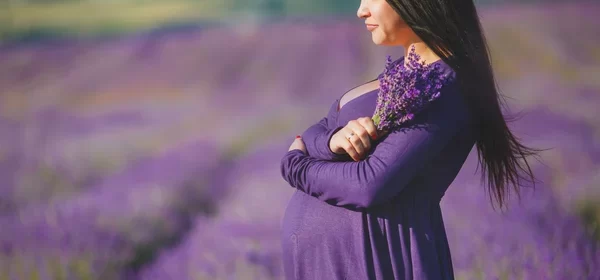 A pregnant girl who takes care of herself always wants to look beautiful and looks for proper style for pregnant ladies. And during pregnancy, all the more so. Choosing clothes becomes more difficult for upcoming mothers, but it is possible to assemble a closet effortlessly with the help of little tricks.
Clothing selection criteria for pregnant women
During pregnancy, you need to pay attention not only to the clothing's appearance. It is essential to ensure that the clothes are comfortable and loose. For this purpose, corrective underwear was created, and specific clothing and fabric styles were selected.
When buying things, pregnant women should pay attention to the following:
material;
type of cut;
appropriateness;
weather conditions;
color scheme;
weight of the garment;
fashion trends;
preferences, etc.
With these factors in mind, it is much easier for pregnant women to move around and feel beautiful. The following parameters for choosing clothes will help you to find a quicker way to organize your closet.
Season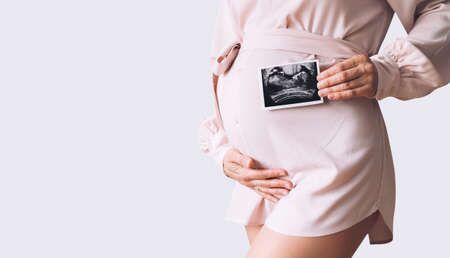 First, it is necessary to look at the climatic and weather conditions. Consider classifying the environment into warm/cold and dry/humid. This point is especially mandatory for pregnant women, as an expectant mother must take care of two people's health at once. The seasons make it easy to compose a stylish and cozy image.
Summer
During the summertime, it is worth taking care that the heat does not overload the body. For this purpose, lightweight, flying fabrics that can pass through the air and wind are suitable. It is also necessary to cover your head from direct exposure to the sun's rays by wearing, for example, panamas, hats, and scarves. Handkerchiefs can be tied stylishly to complement the entire look. It is advisable to refuse piece jumpsuits, as it is inconvenient for pregnant women to take them off at times. It is better to prefer dresses and sundresses without a belt or with an elastic band. Loose shirts and T-shirts would also do good.
Autumn
It is easy to catch a cold in the fall. Therefore, you should pay attention to warm clothes. It is recommended to wear scarves, gloves, and a hat a little earlier than others. This protects the body from hypothermia and cold draughts, which are often unnoticeable. Soft and voluminous things will fit perfectly. It is noteworthy that the oversize style allows pregnant women to be no different from others in appearance. Because of this, many of them may give preference to layered and voluminous clothes. Jeans are also allowed to wear, but on the condition that they do not tighten the abdomen. The fabric should preferably be soft and stretchable.
Winter
In the wintertime, it is essential to take care of the warmth. To do this, it is necessary to choose dense clothing fabrics, serving primarily for practicality rather than for beauty. Wool, for example, will do, but it is worth looking at the body's reaction. Allergy sufferers are better off buying other stuff. Natural and synthetic fibers cause different responses in everyone, so it is worth getting to know yourself better. Medical advice from a doctor will help with this. You should also look at the comfort – if the wool does not cause irritation but prickles and gives discomfort, it is better to give up stuff, even if it is good by all other parameters.
Spring
Spring is very much like summer, but with one feature. It is deceptive. The spring season is volatile:
March is like late winter.
April seems quite warm but often causes infections.
May is close to summer temperatures.
Therefore, in this season, it is better to adjust to the weather and climate changes. In general, the previous seasons' closets create spring clothing in combination with each other. Learning how to combine clothes is necessary, but the fundamental rule is that the feet must be warm.
Fabric and materials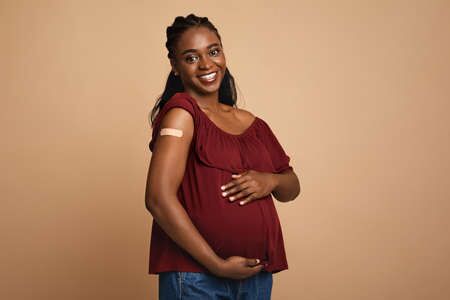 The fabric plays a vital role in clothing choices. Some materials can merge with a person's lifestyle, creating a so-called "second skin" for the person. Other materials, on the contrary, can so interfere that they will distract even from the daily routine. We recommend wearing certain types of fabrics to minimize the stress of discomfort during pregnancy.
Clothing fabrics that are suitable for pregnant women looking for style for pregnant ladies:
● linen;
● cotton;
● wool;
● synthetics as additives;
● blended fabrics (e.g., denim + cotton fibers);
Natural materials (viscose, polyester, etc.).
It is crucial that the fabric is not rough and, consequently, not harmful to the skin. It should not restrict your movements. On the contrary, its properties should adjust to the pace and lifestyle of the woman in the position.
Closet
You can create a capsule from scratch, or you can supplement it. It is better to start with a basic closet if you buy clothes according to all the requirements (top, bottom, underwear, and other items). Otherwise, the cabinet can be filled with other decorative items that do not make up the overall look.
A basic closet includes the following items:
● Underwear (corrective and regular);
● T-shirts/shirts/tops;
● elastic pants/jeans/pants/sport pants or home shorts;
Skirts/dresses/sarafans;
Sweaters/ pullovers/sweaters/sweaters; ● pantyhose/socks;
● tights, socks, etc.;
Cardigans or other outerwear options;
● jacket/warm vest;
● hat, scarf, gloves, or mittens;
● warm and cold season shoes.
With this kit, you can quickly adapt to both winter and summer. However, pregnant women should focus on other details to make the right choice. These may include the following.
Dress styles
A dress is the most common element of girls' closets during the hard nine months. And it is not surprising. Dresses perfectly correct the figure while giving their owner maximum comfort and freedom of action. In addition, with simple silhouettes of dresses, you do not have to worry about the discomfort of putting on or taking off your clothes. You can handle them even in the last month of pregnancy. Some styles are valued above others. It is possible to explain why.
Shirt dress (T-shirt dress)
It is an ideal style for pregnant ladies for girls who value comfort and fashion above all. It is noteworthy that the dress can also be worn after childbirth. Since in the postpartum period, the belly does not immediately become flat, while wearing this dress, you can easily hide the shape of your figure. There are also various universal variants of such dresses. You can wear them not only during pregnancy but also during breastfeeding the child. Unique drapes, straps, and belts have been invented for such clothes.
Dress trapeze
This option is very similar to the previous one. However, the dress, in this case, will always be a trapezoidal shape. As there is no belt, the figure is not emphasized. But it combines well with your cute belly. In addition, it does not cause discomfort, and it is more comfortable to move around in such an outfit. Wearing a dress with a trapeze is comfortable for standing and sitting. It does not crumple anywhere and only requires a little time for care. In a busy period like pregnancy, this is the best choice for style for pregnant ladies that can be provided.
Empire
An empire-style dress perfectly emphasizes the figure due to the belt under the chest. Highlighting all the advantages of the body, it discreetly hides its deficiencies. At the same time, the tummy is usually noticeable. This version looks airy and light, which is why it is suitable for walks, holidays, and dates. It will also give positive emotions to girls who appreciate the romance and beauty around them.
Tunic Dress
Versatile dress is worn everywhere: at work, in public organizations and institutions, for walks, and at home. The soft and stretchy fabrics are well-suited for pregnant girls and women. The tunic is possible (and recommended) to wear even at a late stage of pregnancy.
Sheath dress
It is not comfortable to wear a sheath dress in the last months of pregnancy. It is not designed for this purpose. But in the earlier period, a sheath dress looks terrific and good option for the style for pregnant ladies . It can be worn with tights or pantyhose, which is very comfortable in winter or autumn.
Dress-balon
A model as intended for pregnant women. The dress, due to the free cut in the area of the abdomen and back, allows women to wear it everywhere. There is only one nuance – the bottom of the fabric is narrowed, so the dress-balon is recommended to wear in early pregnancy.
Size and length of maternity clothes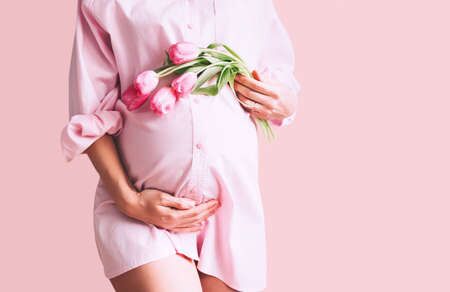 Life changes dramatically during pregnancy. It applies to the size of clothing as well. Though the size and length of the dress for pregnant ladies are determined individually, there are some nuances. They should be taken into account by all who are preparing for motherhood.
1. You should not buy clothes in online stores. It is important during pregnancy to get acquainted with the outfit through tactile sensations. Try on your clothes, compare the quality to the price range of the product and learn to identify the fabric to the touch to avoid mistakes when buying. You can't do it online.
2. It is necessary to take into account the markings. In Europe and the U.S. states, the size markings of clothing are entirely different. You should learn them so that in the future, for example, to draw parallels and compare clothing from America with clothes from Europe.
3. It is worth remembering the changes in the body throughout the pregnancy. It is important to visualize how many inches these figures will increase by measuring the chest and waist circumference. Of course, it is worth thinking about this, if you buy clothes not just for one time.
These small additions will allow you to choose not only beautiful but also practical clothes without any effort.
Top 5 styles of clothing for pregnant women
Considering all the above parameters, we can see that five main fashion trends suit girls in the position. They all combine such indicators as convenience and simplicity, comfort and practicality, and wearability and external attractiveness. It is noteworthy that they all fit into the fashion of recent years.
Casual
Casual is everyone's favorite look. Simple style is the most practical for the population of the planet. Children, older people and teenagers, men and women, celebrities and ordinary people, and residents of cold and warm poles of the Earth wear this style. In other words, it is a versatile option of the style for pregnant ladies that fits any lifestyle. Pregnant women are no exception. You can combine elements of sports style, grunge or vintage images, and rustic notes. After all, the image will always be relevant and stylish.
Sporty style
Sporty style in its pure form is rare. Usually, sneakers or sports pants are combined with other elements that are more simple or domestic. Sometimes, women combine sports items and outfits for social events to get an expressive appearance. But in any case, sports style will always benefit pregnant women regardless of the choice of complementary elements (or rejection of them). At least due to the simplicity of details and convenience.
Country
The country style is very similar to the home and natural tones. It is a combination of them. Because of the natural fabrics and prints, the image affects pregnant women in soothing ways. Every girl feels beautiful in these cozy things and is manageable with design ideas.
Minimalism
Minimum decor, accessories, or their absence – this is how minimalism presents itself. For pregnant girls and women, this is a winning option. You cannot worry about the selection and combination of bright variegated colors, types of fabrics, and prints. Choosing one material and clothing in a standard color scheme is enough to get a stylish, holistic image. However, this option requires an aesthetic taste so the looks could be more complex.
Romantic style
Floral prints and ruffles, belts with zips, straps, and accessories – all these things are appropriate for a romantic image. A pleasing color palette also distinguishes this style. Typically, the romantic style is dominated by either bright and juicy colors or gentle, pastel shades. We recommend this option for a good emotional state of the pregnant woman.
In general, it is possible to compose an appearance during pregnancy without difficulty with the knowledge of some points. It is essential only to listen to your feelings and wishes when trying to find a style for pregnant ladies.
Want this article to read in pdf later?
your Email Address