Basic wardrobe planning from scratch.

FROM WHAT TO BEGIN.
Basic wardrobe planning eventually begins when a woman faces a situation when she wakes up in the morning and does not want to waste time creating an original look. She wants to get dressed quickly and feel comfortable during the entire day. Even if we have a lot of various clothes, we can face the problem of "nothing to wear". It is optimal if a wardrobe contains comfortable clothes that are not outdated or subject to minor changes, which perfectly match each other. These are the things that form the basis of a basic wardrobe. You can't say your wardrobe complete if it doesn't have the basic things. Therefore, start by forming the base wardrobe first.
HOW TO CREATE A BASIC WARDROBE.
You should create a basic wardrobe according to your lifestyle. There are different lists of basic items that stylists recommend, but if you are a housewife, and wear jeans, T-shirts, and sneakers most often, then they are the "core" of your closet. Or, for example, you have a creative profession, then the attire in the casual style is the most acceptable for you, but not a business suit that would be appropriate for an office worker. Remember the clothes you used to have and which often helped you out. There may be a reason to add them to your basic wardrobe planning. You should also take into consideration your body shape and the colors/shades that are most appropriate for you when choosing basic clothes.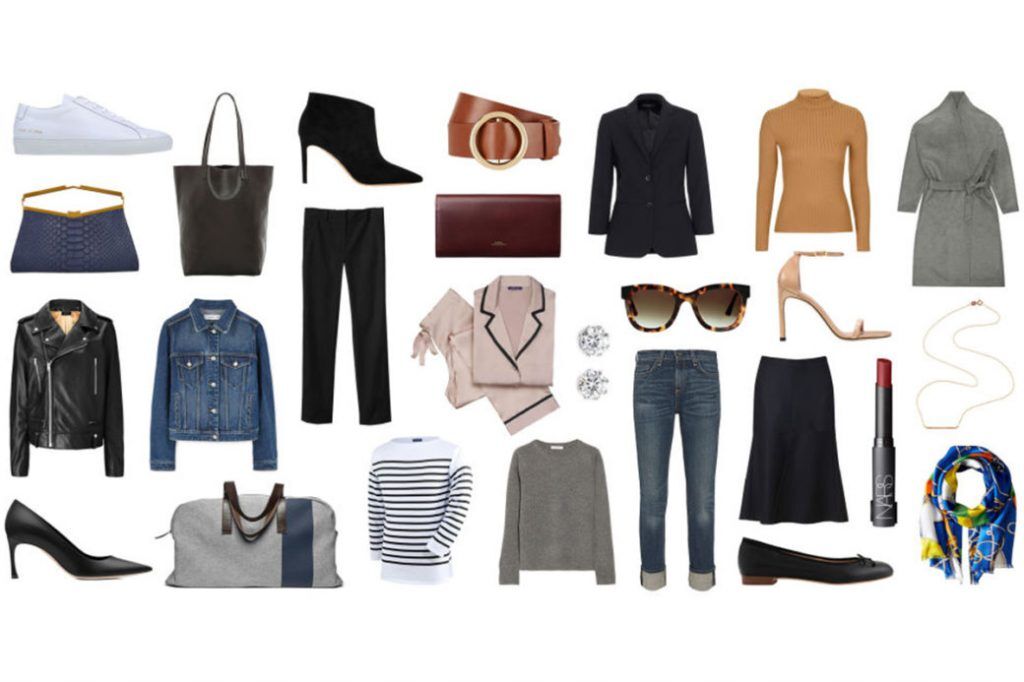 THE BASIC CLOTHES.
However, there are certain requirements for clothes in the base wardrobe. They must be of excellent quality, neutral color (beige, brown, grey, dark blue, black, white, etc.), have a simple cut, minimal details, and perfectly fit you. It is ok to have bright and unusual items in your closet. You need absolute taste to create a harmonious ensemble of them. And sometimes it's not enough, because such clothes are nice only in solo variants, where they have a crucial role, and for the secondary ones, you choose clothes from the clothes.
ELEMENTS OF THE BASIC WARDROBE.
If you set yourself a goal to learn about the elements of the base wardrobe, you will come across the lists offered by different stylists. You can check them to see which items you can include in your basic wardrobe planning, but you shouldn't run around shopping with these lists. Because everyone has their own base. For someone, A-silhouette skirts are more suitable than pencil skirts offered in such lists. Or, considering the needs, someone needs more simple T-shirts and jeans than white shirts and strict pants, which are appropriate only for the business clothing style.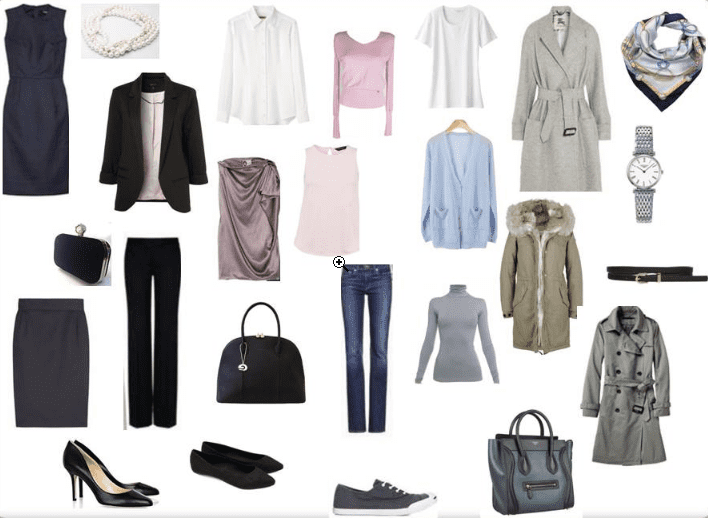 THE PERFECT WARDROBE.
The ideal dress meets your basic needs. Stylist advice on basic clothing: Buy a piece of clothing if you can easily create four images in combination with your existing items. So when you buy another skirt, you remember in your mind that you can combine it with a white shirt, jumper, jacket, and a bright top. In this way, you will get four original images suitable for different situations.
BASIC WARDROBE BY AGE.
A base wardrobe will have minor differences regarding age, but we should consider them. At 20 years of age – everything is perfect, there are no special restrictions and you can afford to experiment with different lengths, original styles, colors, and prints. When you are 40 or older, pay attention to the sculptural cut. Say "no" to overly tight clothing and mini length. After age 60, allow yourself to enjoy clothes made from expensive fabrics. The quality of the basic items should be your priority.
THE BASIS OF THE BASIC WARDROBE.
As mentioned above, a basic wardrobe can be an individual. But if we consider the classic clothing set of a modern woman, the base is:
a jacket;
a suit dress;
a pencil skirt;
straight cut trousers;
a white shirt;
cardigan/sweater;
jeans;
white T-shirts;
boat shoes;
structured bag.
CREATING A MODERN BASIC WARDROBE.
If you've set a goal to create a basic wardrobe from scratch, then get ready for it to take you up to two years. Focus on fashion trends, adapting them to your closet.
Want this article to read in pdf later?
your Email Address