Handbag etiquette and essential rules.

A woman's bag is an essential accessory of any female image. The variety of shapes, sizes, and models of handbags allows fashionistas to experiment with their looks, complementing it with stylish accents. Every woman should master the basics of handbag etiquette because it is impossible to create a fashionable and harmonious image without them.
Types of handbags to experiment.
A disgraceful sign is to appear at the gala event with a voluminous shopper bag. There are small handbags for parties and gala events, most of which are clutch bags. Evening bags may have handles or not have them at all. Luxurious materials, shine, exquisite decor are welcome in the evening fashion, and evening bags can be traditionally made of expensive materials (lacquered leather, reptile leather, velvet, silk). The evening bags can be decorated with beads, embroidery, rhinestones, sequins, etc. The evening accessory should harmonize in style and color with your outfit.
---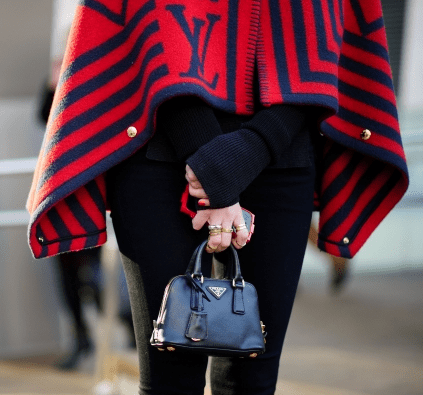 For a romantic dinner, a small purse will be more suitable than a big one. We consider that miniature handbags are the most feminine and flirty accessories. An elegant bag is necessary for a woman no less than a hairpin or French perfume in the affairs of seduction. The theater purse from the early XIX century is a logical complement to the outfit of a lady who is going to visit a theater. This theater purse can hold only theater binocular and theater programs. Materials used in the manufacture of handbags are satin, velvet, silk.
---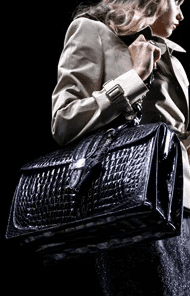 Business bags should be made of quality materials because they are status accessories that emphasize the respectability and style of its owner. According to handbag etiquette, ideal bags for a business lady are of genuine leather: they are practical and durable. The shape of a business bag may vary, but accessories with sharp geometric shapes that can hold A4 documents are most popular. Colors of business bags are usually imperceptible: black, beige, gray, brown, burgundy, and shades are welcome.
---
Ordinary bags are more democratic than business ones: they can be of different shapes, colors, and sizes. The key thing is that an everyday bag should be comfortable and functional. The choice depends on what you plan to hold each day in your handbag. If you are a young mother, then your lifestyle now includes wearing baby bottles and diapers, so small clutch bags or glamorous bags made of expensive leather are unlikely to be a stylish addition to your everyday look, and it doesn't correspond with handbag etiquette. When choosing an everyday bag to wear, your lifestyle is crucial. Besides, a casual bag should not have a too glamorous design, or you will get bored quickly.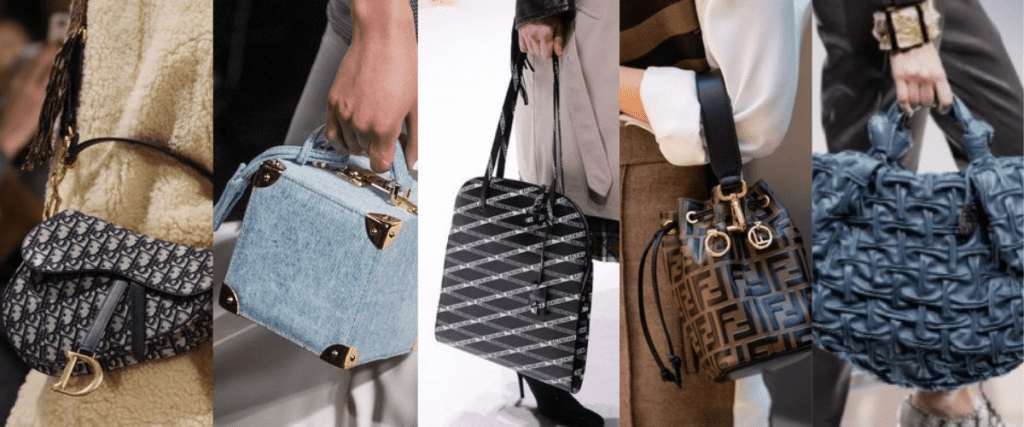 The choice of a bag depends on the season: summer bags of light shades and bright colors can be of light "summer" materials – textiles, straws, plastic are appropriate. Bags of dark colors made of leather or thick fabric are suitable for the wintertime.
A woman's age also dictates its terms: the accessories acceptable in the closet of a teenage girl look funny with a lady of considerable age. If a young girl can afford almost any experiments, choosing the bags of the most incredible colors and shapes, then older women should pay attention to the elegant models of classical design, which can emphasize their style and individual charm.
Where do you hang bags?
Etiquette rules do not allow women to empty the purse in front of amazed people and put the contents of the bag on the table in the office or public place. When looking for a lost item, position the contents in the bag aside, and you will find the lost item. Do not display the bag's contents or leave the bag open on your work desk.
---
In the restaurant a clutch bag we should place on the table, and a bag with a short handle or strap we can hang on the back of a chair or on a special hook. Most women often make another mistake: they put the bag on their chair or put it on their knees. This is unacceptable! If you can put a small, elegant handbag directly on the table without embarrassment, then a large bag or dimensional backpack should be hung on the chair backrest or put on the floor. This rule applies in the absence of a special chair for the bag, which is often met in restaurants. Portfolios should be placed strictly on the floor.
---
If there is no one to leave the bag at a party club, take it with you. We recommend taking care of the bag shape in advance: to hang it at waist level or carry it as a backpack. The bag should not clutter up a desk in the office environment. You should place the bag on a shelf under the table or in a closet (if there are any). We should not put the handbag on the floor, better to hang it on the back of the chair.
Where to place a bag correctly according to folk superstitions and handbag etiquette.
Where one can put a bag, and where it is not allowed, and why one should not do so is mentioned in many folk superstitions? But not always a superstitious attitude will be the right thing to do with an everyday usage accessory. And if you can do whatever you want with your belongings in the house, then you should consider the rules of handbag etiquette in public places.
---
Why we should not place the bag on the floor and table? The word "bag" came to the modern world from ancient times. Ancient people used large leather bags to carry clothes, money, and food. The term "bag" meant a smaller-sized bag in which they carried the essentials. So this item came down to our times.
---
The superstitions of a bag have been around for a long time and are based on folk observations. During all centuries, people considered a bag to be an object that showed the material prosperity of a person, and the attitude to this object was always respectful.
---
One shouldn't drop the bag on the floor, as it was believed that all negative energy goes under feet and accumulates there. And the negative energy can go from the bag to the floor and this will be the reason for the deterioration of the material condition and discords in the family.
---
It is not recommended to put the bag on the table in the house. Since ancient times, the dining table was the unifying center of the house, a symbol of well-being and prosperity. Ancients believed that a bag or purse left on the table could bring conflict, illness, or trouble to the family. The primary purpose of the table – as a place to eat. The location of the accessories on the table is unhygienic and does not comply with the rules of handbag etiquette. The best place to store a bag in the house is a closet.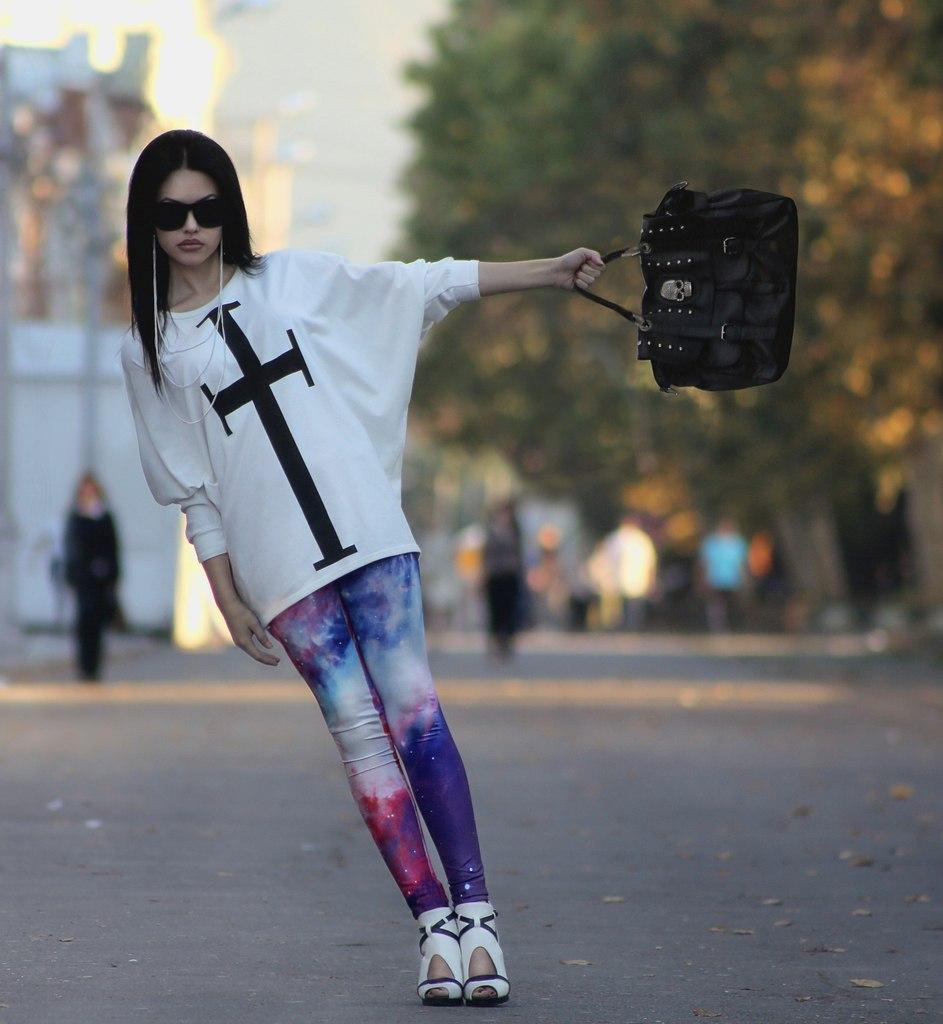 Bag-related folk superstitions.
Do not hang the bag on the door handle. That can cause a loss of money and may cause health deterioration.
From grandmothers came a tip that women should not take the bag to the maternity hospital. Besides bacteria, which may be on it, from the point of view of superstition, the child may be born weak and painful.
Wearing a bag with short handles is preferable, so good energy coming from a person will help attract money into it. It is not desirable to carry a bag with long handles.
People should buy a bag by themselves. It is supposed that life changes can come with a new bag. It is preferable to have metal jewelry outside the handbag and something made of wood inside it. They will help to attract luck and money.
A mirror should always lie in the bag to protect itself from damage and the evil eye.
If a handle gets torn in your bag, risky events may happen.
If a bag has fallen, there may be some unpleasant life events involving losses and damages.
You ought to put some items and a banknote in all the bags in your house to avoid your life being empty and poor.
Want this article to read in pdf later?
your Email Address