How to dress like a woman not a girl.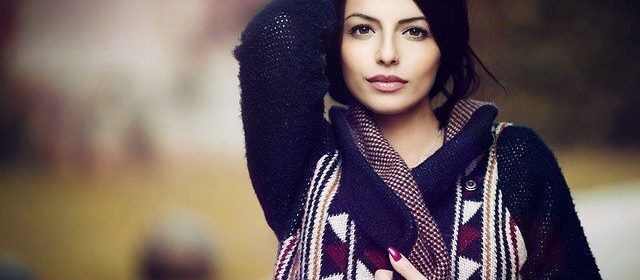 There are many articles published on the Internet on how to dress like a woman not a girl where the authors tell 35-year-old women that their youth is over, and it's time to think about "adult" wardrobe. It means it is necessary to move towards the female classics (thanks a lot for not offering to wear a paranja) and forget about miniskirts, shorts, pink, leopard colors. These tips don't inspire us, so we offer you to read ours.
Age 35+ is a time when women who still have a lot ahead can try new styles, experiment with their image, look for, and combine styles to enrich her personal, comfortable inner world. The only difference is that twenty-year-old girls can afford anything, such as tight dresses, open blouses, transparent tops.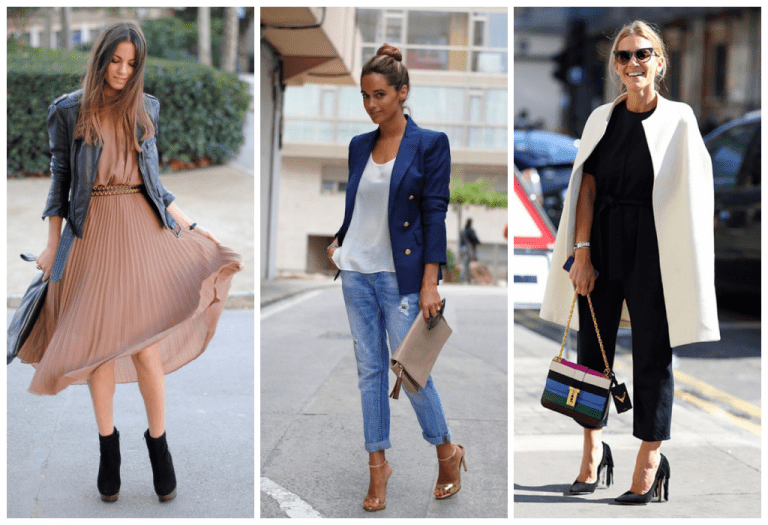 An adult woman understands that the wardrobe is her statement to the world, and it must be sustained and dignified. She knows how to highlight the qualities of her figure, takes into account her color type and other factors, creating images in which she looks fantastic. There are no strict taboos and unambiguous must-haves for this age. A woman chooses the style that suits her. But we can give advice that will be useful to most beauties, for whom the 35-year milestone will be an occasion to create a thoughtful and perfect wardrobe.
---
So, first, here are five items that should be in the wardrobe of a stylish woman: A short black dress with a simple cut that adorns your silhouette, but is not tight by any means. You can wear it with a trench coat, a cardigan, at least with a rocker-style leather jacket and sneakers while creating modern images. If you look pale in black clothes, then complement the short black dress with a jacket and a scarf of the appropriate color for you. Then black color will be an excellent base for your look, and colors that better harmonize with your appearance will be in your portrait area.
Knee-length pencil skirt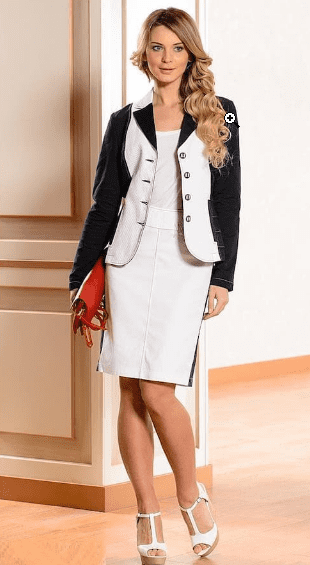 If you want this skirt to match your wardrobe, then choose it in basic colors (black, grey, beige). Such a model emphasizes the femininity of a figure and suits everyone. If a pencil skirt is too much for you to associate with your business wardrobe, then wear it in combination with sneakers and a t-shirt as an example. It will perfectly fit with both classic and more "vulgar sets" of clothes.
Pumps shoes
Two pairs are ideal: black and beige. You can wear black ones with a black or dark grey dress and with black, thick tights, and beige ones with a dress of more light shades and skinny tights. Remember that shoes that match the color of tights visually extend the legs.
Elongated jacket (or vest)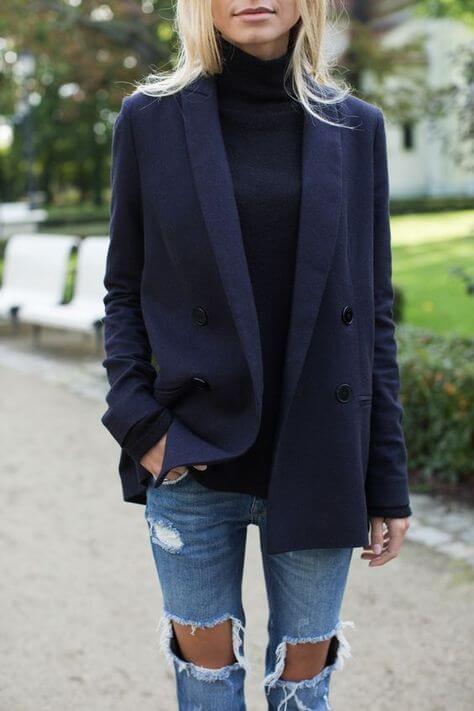 It should be of straight cut, base color, with a minimum of decor and made of quality materials. (This requirement applies to the entire wardrobe. It is better not to buy clothes, being flattered at a bargain price. They will hardly beautify you).
Classic shirt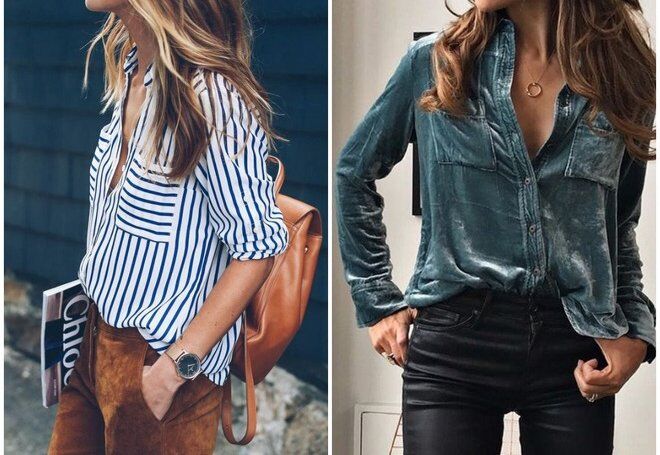 White or another color that suits you best. Non-transparent and made of dense fabric that fits you perfectly. We apply here the same basic rules: excellent quality, correct cut (body medium-fit), minimum decor.
No doubt your wardrobe can't comprise this base alone. But by adding 1-2 bright details to your wardrobe sets, you will create perfect images. The age of 35+ is not a reason to throw away your favorite t-shirts with prints or radically change your style. Choose the things that make you feel comfortable and do not have any compromises. You can afford any perfect clothes in your wardrobe.
---
Here are a few reasons to enjoy your age when thinking about how to dress like a woman, not a girl :
1. You don't have to keep up with fashion anymore. These eighteen-year-old girls copy all the fashion trends so as not to look out of fashion. Choose the "long trends" that beautify you.
2. You may wear expensive accessories. A twenty-year-old girl looks ridiculous when wearing a branded bag, and stylish, expensive costume jewelry (and jewelry) does not always suit her. And silk scarves of famous brands, brooches that do not lose their relevance for several seasons, classic bags will beautify you.
3. You spend a lot less money and time replenishing your wardrobe. It is paradoxical but true. As soon as you consider shopping as an investment in your wardrobe. And as soon as you come back from the store not with a bunch of clothes found on sale, which you have purchased because of greed, but with one skirt that suits you, you figure out it is cost-effective to buy quality clothes. Your closet becomes spacious because you keep here only the things that fit you perfectly.
You better get rid of the stuff that got stuck in your wardrobe when thinking about how to dress like a woman not a girl:
1. Low waist jeans, ripped jeans, jeans with strasses. Fashion for ripped jeans is unlikely to survive, and this style is not suitable for everyone. If you like this style, choose models with tiny scuffs, but not with big holes.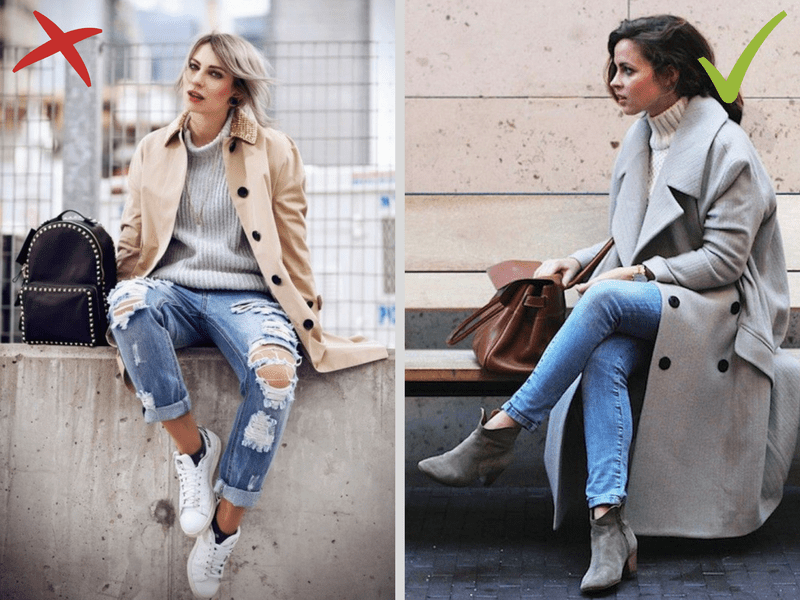 2. Frankly, sexy clothes. Remember that moderation is much more appealing than shouting. So if you wear a miniskirt, then let it be of thick denim or black color. Do you want a shiny top? Choose a straight-cut model with a discreet neckline. Do you like deep necklines? Let all the rest (material color, cut) be discreet then.
3. Shoes with high heels and platform. Convenience and comfort are in fashion today, so it is better to replace them with sneakers or stylish loafers.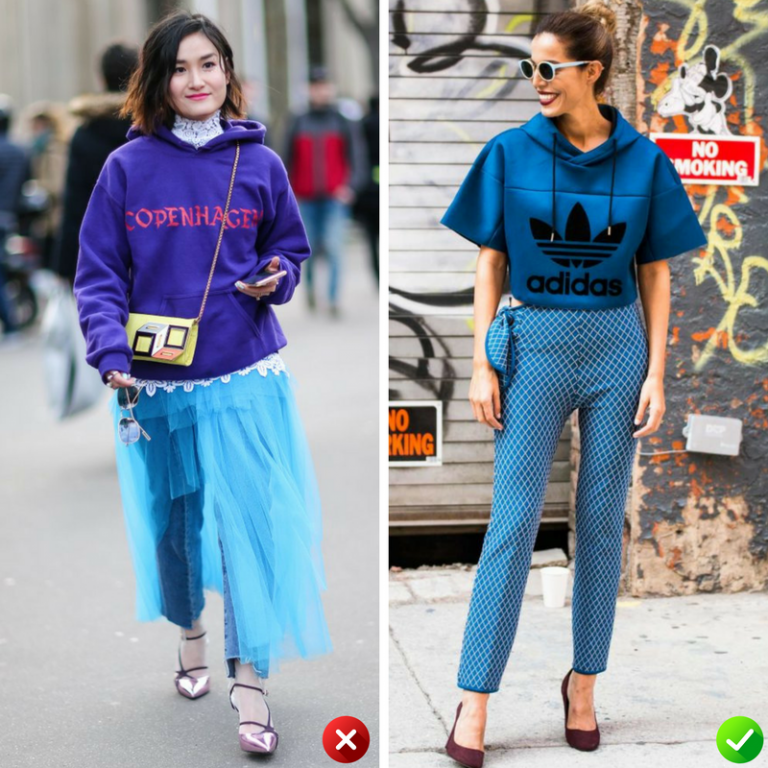 Want this article to read in pdf later?
your Email Address