How to look modest and stylish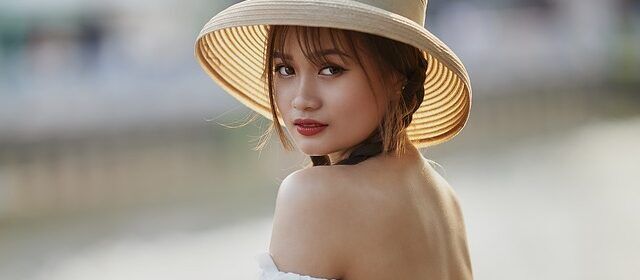 How to look modest and stylish? In Japan, there was a belief that a true geisha could stop a man with one glance. Stories of extraordinarily beautiful women of the past always excite the ladies' minds. It is impossible to stop the modern man with one look, but an elegant and stylishly dressed person always attracts attention. So how to be the most charming and unique if the budget does not allow you to update your closet and buy branded items in expensive boutiques?
Determine your style
The first thing to do before you go to buy new clothes is to decide on the styles of clothing that you wear most often.
To do this, you need to analyze your lifestyle. The major components of the daily schedule of our lives are::
work (study);
leisure time;
Home life.
Let's start with home life. Home clothes must be comfortable. But this does not mean that they should not be beautiful. One way or another, spectacular clothing adds positive emotions, so you adhere to the tradition: "what you can not wear out, you can wear at home. Reconsider this tradition with scepticism. Let's start with the fact that clothes for the home should be of two types:
workwear;
leisure wear.
Work clothes should look as unassuming as possible. Putting it crudely, this is your uniform, in which you do all the "dirty" work, for example, a general cleaning. You do not regret staining such clothes, and you will not worry about what can not be washed. Your old clothes are just perfect for this purpose. A separate category is clothing for the kitchen. Oil, sauces, and some fruits and vegetables can stain your clothes while cooking, so you need to think about how to protect your clothes from occurrences. Aprons do an excellent job with this task.
Leisure clothing should be as loose as possible. It is best to opt for sports clothes: breeches, shorts, t-shirts, and tracksuits. Such clothes do not constrain movement and, at the same time, allow you to look more youthful.


Let's switch to the leisure category. To decide on a wardrobe for this part of our lives, you need to answer the question: how do I like to spend my free time? If you like to go shopping, walk in the park, meet up with friends at a pizzeria or often go out in the countryside, check out the sports and casual styles. If your leisure schedule also includes visiting a theater or an exhibition, consider your fashion style for these events. The ideal option in case of a small budget would be a sundress, classic skirt or trousers. You can easily combine these clothes with blouses, turtlenecks and even T-shirts. In general, this makes it possible to look nice and varied and at the same time feel "in tune with the weather".
We spend most of our time at work. Our profession determines how we should look. Office workers, teachers, journalists, and social workers prefer a formal business style, and trade and catering workers will be comfortable wearing casual or sports clothes.
So, think critically about your "go-to" style ang how to look modest and stylish. If you use tracksuits and jeans in your everyday life, then romantic dresses and skirts will be "dead weight" on your shelf.
Revise your wardrobe
If you want to start putting together a comfortable and beautiful wardrobe, you first need to get rid of your old clothes, especially those you hardly ever wear.
The right thing to do is to remember that things that you haven't worn for a year or more should be discarded. Experiment if you need help to get rid of your old clothes. Put clothes you haven't worn in over a year into vacuum bags and remove them from the wardrobe. After a while, you'll notice that the items you've put away never once crossed your mind. They're just cluttering up your wardrobe – they're just unnecessary ballast.
Why is it so important to get rid of that clutter? We often get stuck in the dark when we see so many pieces of clothing, and we might miss out on a really important item that would make us look our best.
You can get rid of old clothes in many ways: give them away to the needy, sell them or use them for patchwork-style crafts.
Make a list of things you need


Check out the items that were left over after the revision. Doing so will allow you to list the items you need to buy. Be critical about what you decide to keep. Avoid keeping specific clothes that are out of fashion. Give preference to timeless classics.
Many girls choose a celebrity role model regarding wardrobe updates and try to follow a celebrity's style. We cannot say that such a technique is fundamentally wrong. However, it would be best if you were as critical as possible when choosing a role model. For example, Kate Middleton's wardrobe would only be useful for those who have an active lifestyle and most often wear tracksuits. At the same time, office and social-care workers could be a fashion reference point.
Another common mistake is trying to present a cheap product as expensive. Unfortunately, no matter how well-made an item is, the fabric's texture and the fittings' quality give away the real thing. So you're better off with fewer pieces in your wardrobe, but they'll still be high quality. You don't need to go to an expensive boutique to get the good stuff. You can also find good basics at mass market stores.
Avoid combining several prints in the same outfit. Such combinations always look garish. Combine clothes with a pattern only with monochrome wardrobe items. That is a win-win variant.
Basic wardrobe
And now that the agony of determination is behind us, it's time for a list of essential clothes.
Let's start with the working wardrobe. For the office-going crowd, the minimum must-have items are as follows:
A classic skirt;
three shirts;
classic trousers;
jacket;
sundress;
golf – 2-3 pieces.
Trousers and a classic cut skirt will add solidity to your outfit. Such clothes only go out of fashion for a while, so you can wear them for more than one season. A jacket may also be considered a basic piece of clothing. It's best to get all three of these items separately rather than as a whole suit. Such a technique will allow you to play with color. For example, you can buy black trousers, a jacket, and a blue or grey skirt. Try to choose only the right colors and shades if you have a limited budget. Versatile monochrome pieces will make these looks more practical, as they go well with monochrome and printed fabrics.
Have at least one white shirt in your wardrobe. This is your win-win option for conferences and important work events.
You can also increase the versatility of your looks with a sundress. You can combine this wardrobe item with bright shirts in the warm season and socks in the cold season and thus look stylish and beautiful.
Let's move on to leisurewear. No matter what your lifestyle is, you'll need the following:
jeans with a classic cut;
a tracksuit for summer;
a tracksuit for the autumn-spring period;
T-shirt – 3-4 pcs;
jumper 1-3 pcs;
specific leisure time clothing.
A tracksuit is your go-to even if you don't like sports. You'll wear these clothes to go shopping, walk in the park with the kids and go on nature trips.
Make sure to include jeans on your list. Look for the most basic denim without embroidery, abrasions or anything else. You can easily pair them with almost any outfit. Combine it with a low-cut T-shirt for a more sporty look, or combine it with a shirt or blouse, and you have the perfect solution for attending a birthday party.
You can also get a cold shoulder jumper without a scarf or a snood. Such clothing is suitable for winter walks because it looks stylish and will keep you warm. Such a warm jumper looks great with jeans and classic trousers.
Remember specific leisure wear. This category is adjusted to your interests and hobbies. For example, yoga enthusiasts need a set of knitwear which will not hinder movement during training and lovers to go to the theater will be in the right place to buy a dress with a classic cut or a skirt.
Outerwear
The choice of outerwear is also adjusted by style. For a business style, getting an overcoat and a raincoat is necessary. Such clothes will emphasize your individuality.
At the same time, you may also need outerwear in military, casual or sports styles. It would be a great addition to the fashion look for shopping, walking with your pet, sports training and even a trip to a cafe. Clothing made of cloak and fabric "parka" can be easily cleaned without dry cleaning, and this is another undoubted advantage of jackets and down jackets.
Footwear
Would you agree stiletto shoes will look strange if you put them on, for example, under a tracksuit? The same as the sneakers at a business meeting. Сhose shoes responsibly.
Necessary minimum:
Ballets or shoes without a heel;
Moccasins;
Not getting wet sneakers " the demi-season
Winter shoes without a heel.
Outdoor shoes.
First of all, you must stock up on comfortable shoes "for every day. These may be ballet flats, fabric shoes for summer and moccasins. You can easily be in motion all day and not worry about chafed feet in these shoes. Refrain from skimping on shoes. Quality products will not only save you from discomfort but also add confidence. Classic sneakers made of waterproof materials are great for jogging, training, hiking in nature, and even shopping in winter. If winter is cold and your feet get cold in sneakers, boots without heels can help. These shoes are comfortable to move within the city and easily reach your destination, even in icy conditions.
A separate category is "going out" shoes. These shoes look very impressive, but going all day in them will be difficult. Such shoes will give solemnity and charm to your appearance.
Accessories
Accessories take a different place in the creation of the image. The basic rule here is: "Avoid excessiveness". Not following this recommendation cheapens the image you have created. The tendency to use many accessories gives the impression that the wearer has decided to use everything they have literally.
Let's start with the earrings. This accessory is always in sight and is very close to the face. The choice of earrings depends on the nature of the pastime. It would help if you used small-size pieces with secure locks for everyday activities and outings. Miniature stud earrings are best suited for workouts. They should be as streamlined as possible so that you won't accidentally snag them on the equipment or clothing during workouts and get injured. Products with stones will be suitable for solemn occasions, but small earrings are also appropriate. Only buy cheap costume jewelry because earrings will always be noticed, so choose this accessory carefully.
To avoid oversaturation, try to follow this scheme: earrings + chain with a pendant (beads) + ring or earrings + watch (bracelet) + ring.
Cosmetics
Decorative cosmetics help us to change the image significantly. You can generally stick to the following position: use nude makeup for work and leisure. A minimum of makeup allows you to look as natural as possible. Moreover, such makeup does not create any problems during the day. Pay special attention to the perfume; "cheap" fake fragrances are not good for you. If a high-quality perfume is not available to you – it is better to do without using antiperspirants without fragrance. Thus you will be able to " hold back " the smell of sweat and not spoil the image with a cheap fragrance.
Want this article to read in pdf later?
your Email Address