Women's fashion questions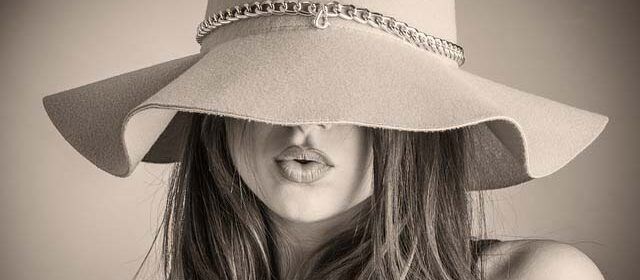 Fashion is fickle. Many things come in and go out of it, leaving a lot of women's fashion questions about how to look great, what will be relevant, and how to dress stylishly without spending too much money. Here are a few current features and fashion trends you should consider.
Is fashion convenient or beautiful?
A decade or 20 years before, fashion was considered to be aimed at beauty, effectiveness, and flashiness. Heels, evening dresses at all hours of the day and night, eye-catching makeup, and 90-60-90 models from the covers of magazines caused millions of women to suffer every day wearing stilettos, choosing something uncomfortable for the sake of beauty, but conforming to standards.
The trend is different nowadays. Comfort, practicality, and everyday outfits that emphasize style and individuality are in fashion. You do not need to correspond to model parameters to create a stylish wardrobe and look fresh, young, and well-groomed. Loose-fitting clothes do not restrict movement, and in sports style, comfortable sneakers are worn by girls and grandmothers, regardless of height, stature, and other parameters.
Fashion has ceased to work for effectiveness. Women want to look natural, beautiful, and as young as possible in their age group. Therefore, biological parameters, the absence of excess weight, and clothes that are comfortable to wear daily, not only for special occasions, are relevant in the coming years. The current streetwear style, inspired by the streets, will stay relevant for a long time.
Where to get information about fashionable clothes?
The main answer is the Internet, various fashion channels, and more. Many popular magazines post articles, interviews with designers, current trends, noveltiesand and answer women's fashion questions. Many bloggers and channels follow fashion trends, but most importantly, fashion today is based on comfort and convenience. So it is worth choosing what is comfortable to use.
How many looks should a modern woman have in her wardrobe?
She needs as many as she needs for her lifestyle. It usually includes:
– Work clothes set;
– Comfortable clothes for the street and informal settings;
– Holiday, romantic clothes;
– Homemade outfits, dresses, robes, suits;
– Clothes for sports and active recreation;
– Clothing, shoes, and jewelry according to the season.
All the rest depends on current trends, stylistic decisions, and the desire to change. Most fashionable women have several clothes for everyday and special occasions. The rest is purchased by season, depending on current trends and innovations.
How to dress fashionably if the salary is not significant?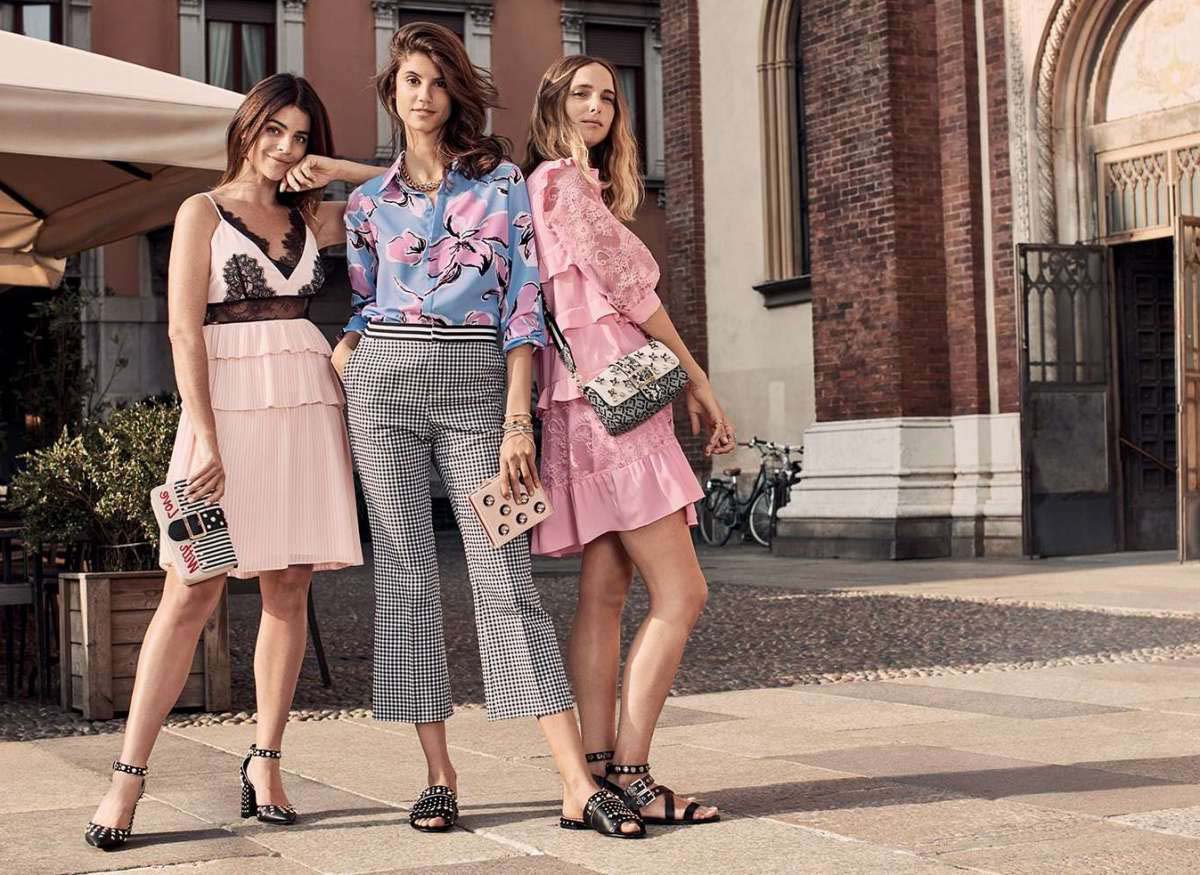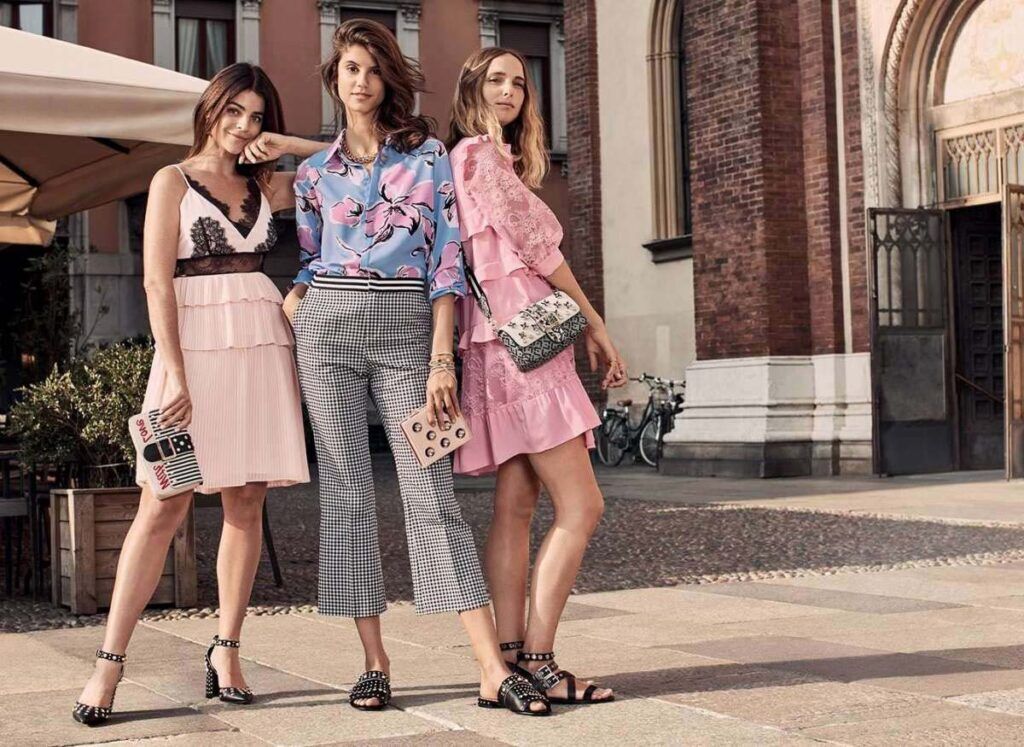 It is enough to have a few basic items, periodically updating bags, shoes, and accessories. If your salary does not allow you to change clothes often, you can choose 3-4 essential things and periodically change them.
In the wardrobe of modern fashionistas, they can be:
– A sport suit;
– Noodle dress or sweater dress;
– Jeans and a turtleneck;
– Shorts, miniskirts, leggings, to which you can pick up T-shirts and turtlenecks.
The choice of an essential wardrobe depends on a woman's style and lifestyle. For example, if you do not need a strict dress code at work, you can buy a few pairs of jeans or dresses of any comfortable length. It is easy to create an inexpensive and stylish closet by changing accessories and additions to such accessories.
Are expensive branded items fashionable or not?
In the 2000s, collectibles worth as much as a yacht in the Maldives or an apartment in Paris were considered chic. Many celebrities and those close to them tried to buy authentic Dior or Chanel bags to sell at auctions as soon as the collection was no longer relevant. Since such items were not available to everyone, those who counterfeited them made millions. Some girls began buying fake Dior, Chanel, and other items, which were sometimes indistinguishable in appearance from the original. They even boasted that the fake stuff was not worse but more affordable and cheaper than the real stuff from the fashion collection.
Today, brands no longer dictate trends as they did in the 2000s. A Gucci handbag with natural diamonds no longer surprises anyone. Impersonation of world brands is no longer fashionable because most people choose beautiful, well-made items at a reasonable price, which will remain relevant for many years. Therefore, T-shirts with the inscription "Dior" no longer surprise anyone, and they ceased to indicate style and good taste.
Which is better – to be fashionable or stylish?
The fashion of the 2000s was more mainstream than in the 2020s. Whereas 10-15 years ago, most people bought their clothes following fashion trends, many people have developed their style, dictated by their thinking and creativity.
The protest against fashion has also become characteristic, the habit of wearing something other than what the crowd wears, even if you have to put on black lipstick and wear bright blue hair. Fashion is more diverse now, although it is still about convenience, practicality, and comfort. It is not fashionable to blindly copy brands, buying up Guerlain, Versace, and Dior collections. Unknown eco-brands are conquering the market, so it makes no sense to chase the collection if it does not match the style. Moreover, many luxury items have become ridiculously expensive, and the quality is different from what it used to be.
Fashion has become a source of relevant proposals, and the style began to emerge from the individual, personal preferences of the person. So, the style remains relevant, which can copy fashion and be unique.
Why is fashion so ugly?
Many of the trends are bizarre. Critics have repeatedly criticized even the famous brands Chanel, Gucci, Moschino, and others for ridiculous collections, color combinations, shapelessness, and poor-quality materials. Many designers even deliberately choose ugly fashion to depart from the generally accepted rules of fashion and thus to stand out from the crowd. Such a trend was in the '90s and is repeated now, but it does not mean that you must wear a jacket with shorts, imitating the fashionable models.
It is worth defending your style and principles to avoid getting confused with different women's fashion questions. Bright individuality and beauty help stand out harmoniously against the ugly, leaving behind what is ridiculous.
Is bright makeup a trend of the past or the present?
Today's fashion is as natural as possible, even too careless sometimes. Is it worth spending time on bright makeup and buying cosmetics, and does an average girl or woman need bright makeup?
Stylists answer this question: a fashionable face always looks young, even without excessive makeup. Moreover, beauty procedures are available today, not only to celebrities. Many people do not even use cosmetics but choose expensive salon procedures, making themselves beautiful in the cosmetic salon. They fix, for example, the shape of the eyebrows, growing eyelashes, and making plump lips.
Makeup without makeup is the primary trend in 2023, but achieving it with cosmetics is possible even with good natural features. That is why the modern woman needs a moisturizer, corrector, concealer to mask imperfections, gloss or balm for the lips, and other means to maintain beauty. Bright, garish makeup from the 90s and 2000s is occasionally glimpsed among makeup artists. Still, it is worth using according to the current situation, for example, for memorable life events like a date, wedding, nightclub, or photo shoot. Naturalness, youthfulness, beauty, and discreet colors are relevant in everyday life.
What kind of dresses will be popular?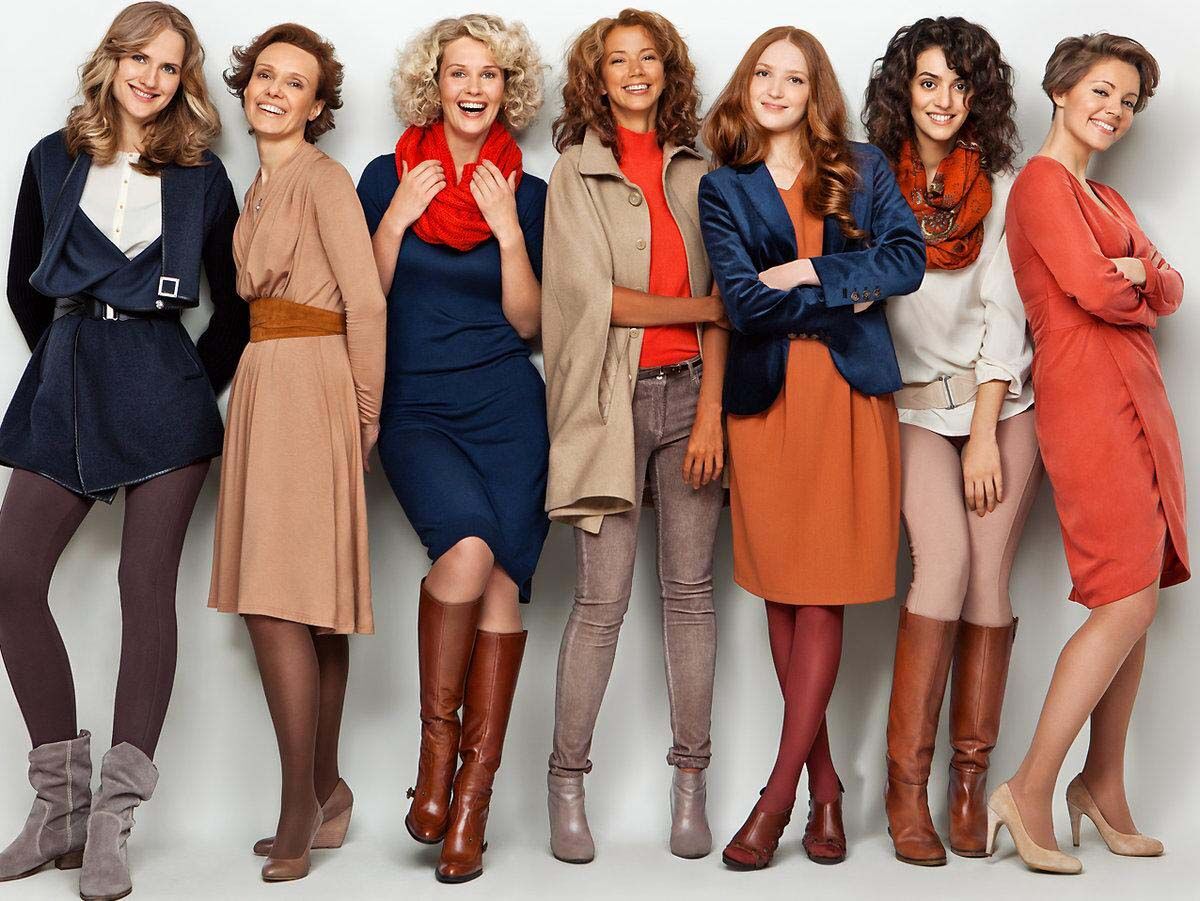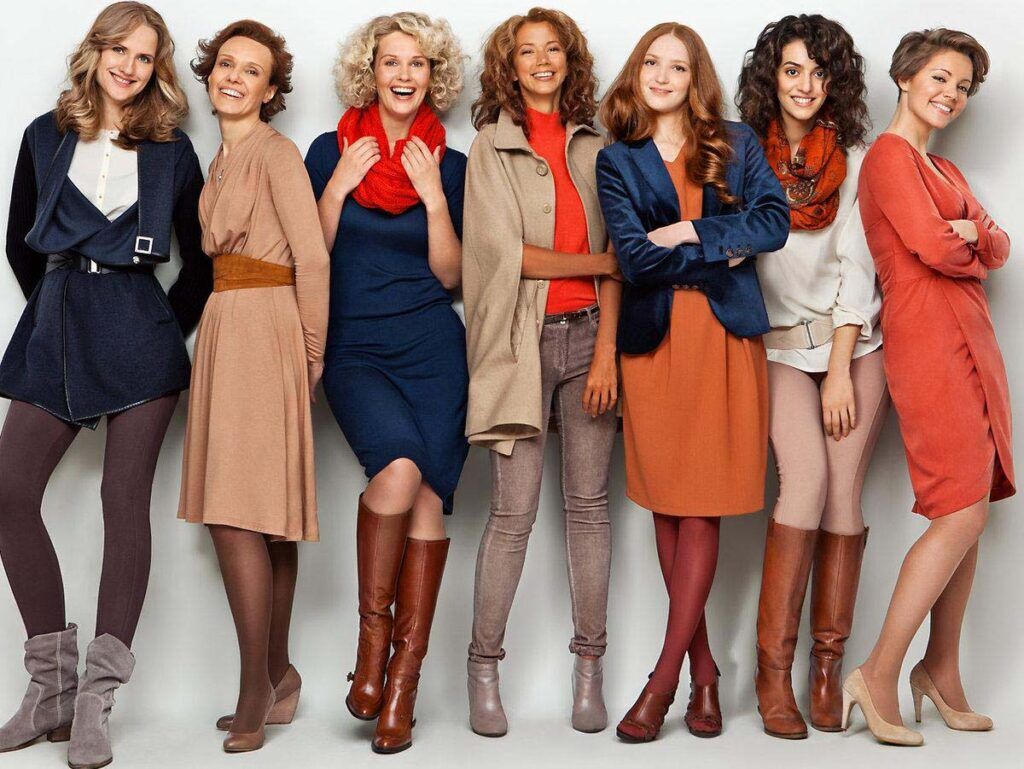 The fashion of the 2000s is returning gradually. Long narrow maxi dresses with slits will become especially popular in summer. They visually elongate the silhouette, increase height and hide figure flaws. Such dresses are made of different fabrics – both warm and cold. Long dresses are worn with sandals in summer, boots and heeled boots in winter, and rarely with sneakers and running shoes.
Colored fur coats are a current trend
Not so long ago, they were considered kitsch; today, blue, purple, pink, and bright apricot fur coats are again at the peak of fashion. Nowadays, they are worn with long dresses, light evening clothes, and pants, and it is not a shame to wear them with a tracksuit. When choosing a color, it is advisable to choose a shade that looks contrasting with the color of your hair. The exact shade of fur coat and hair is unacceptable. The coat doesn't need to be combined with shoes or a bag of the same color, but it must be in the same color.
White T-shirt returned to fashion
You can wear it with jeans and with colored and shiny skirts. This trend became relevant in 2023, so the T-shirt can become a stylish essential thing in a woman's wardrobe.
Overalls are coming back
This time they are made of leather, denim, and other materials. Wear such things with basic tops and turtlenecks. A classic trouser suit with arrows can become an alternative to a jumpsuit. Such items made of brocade, shiny, sparkling materials are in fashion.
High-heeled jackboots are back in fashion
High-heeled jackboots are becoming popular among footwear. They are worn with ruffles and lengthened sweaters, and most importantly, the clothes are not tight and too revealing. You can choose boots not only in black, but in beige and even red colors to not look vulgar, and combine them with similar clothes. It is possible to wear such clothes to work or university without attracting undue attention.
High and wide heel with a thick sole
Shoes with wide and thick heels replace flat and tractor soles. The platform must be sturdy. Otherwise, the shoes will look rough, becoming uncomfortable to wear. Stylists advise us to wear such shoes with pants, vast, short skirts and dresses.
Popular colors
Fashion repeats the trends of the 2000s in many aspects. The most relevant shades in clothing and makeup are still such:
– Flamingo;
– Bright pink color;
– Lavender;
– Beige and several shades and textures are combined in one set;
– Gray;
– Bright shades of green, especially when combined with shiny textures;
– Red;
– Hyacinth;
– Yellow;
– A combination of black and white;
– Neon green;
– Bordeaux;
– Mandarin.
Catchy, sexy combinations, frank outfits made of light leather, patent fabrics, kits of colored fur coats, and bright short tight dress with boots are fashionable. The bright becomes relevant again, emphasizing the beauty of the female figure, but too daring outfits are recommended to choose the owners of ideal forms, without excess weight. Knitted dresses and sequins are also in trend, as well as any looks rather appropriate for a dance party in the late 90s than in business life.
Beauty Trends
The fashion of face, lip, and eye makeup is also changing but remember your individuality.
The following makeup trends are relevant:
– The eyeliner lips with a dark pencil, such as black, brown, or muted red. In this case, it is carefully flattened out, and the gloss is applied to the lips;
– Dark lips with a glossy effect;
– Glossy glosses and oils are in fashion again;
– Glitter shadows are the current trend; glitters in makeup are chosen even for everyday looks;
– Smokey Ice and the panda effect are coming back;
– Wet eyelids are the upcoming trend;
– Colored mascara is back in fashion;
– Brow-threaded, discolored eyebrows have replaced thick eyebrows;
– Wide and prominent arrows have become trendy.
The primary trend is bright accents combined with naturalness, which remains relevant. Makeup without making up remains in fashion, and bright colors, peachy glitters, and rhinestones, which became relevant again, are suitable for the holiday.
We can speculate about fashion and try to aswer women's fashion questions for a long time, but one thing is clear – the looks are changing, but the style remains. And the most important thing is to find your own relevant and unique style.and
Want this article to read in pdf later?
your Email Address